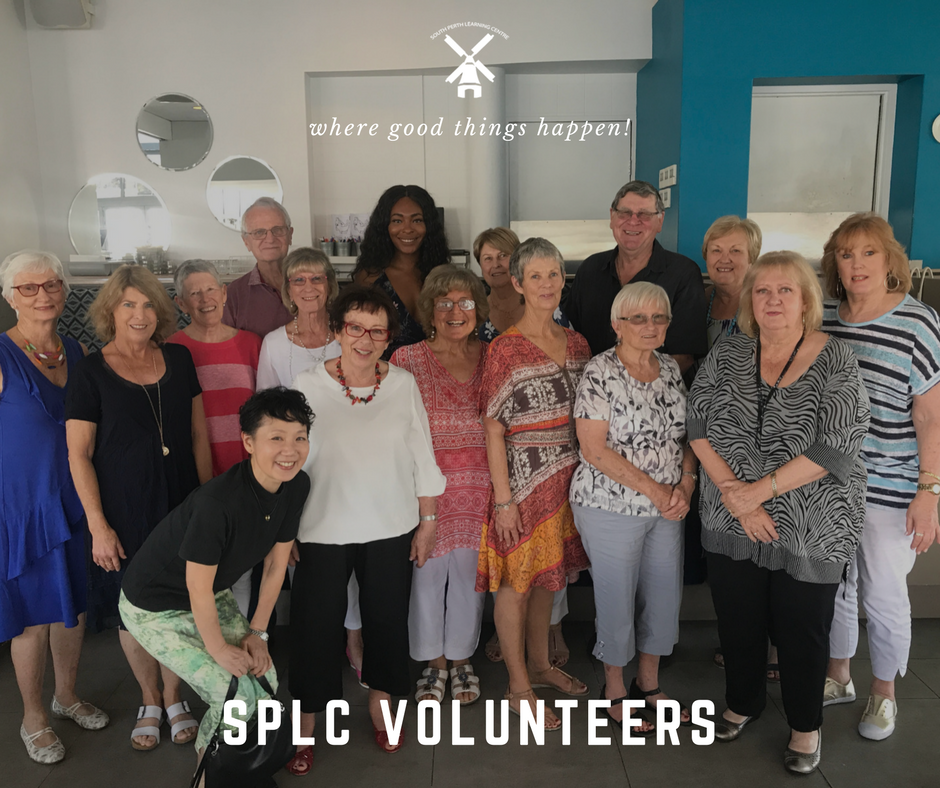 Our volunteers mean so much to this Centre, without them our activities and courses just would not happen! They take on the day to day tasks of running the Centre and cater to our members' needs. They are responsible for looking after members and instructors alike and are always happy to help with queries and questions.
Please treat our Volunteers with respect and courtesy as this Centre as they would with you. They give up their time and energy to ensure that the Centre runs smoothly. Remember, volunteers are special and we would be lost without them.
Current volunteers:
Sandy Crompton
Ros Cuthbert
Anne Evans
Pam Garmony
Wendy Howlett
Linda Parker
Gillian Stevens
Glenys Richards
Marilyn Gregson
Robin Main
Barbara Parry
Rika Wylde
Andrea Henning
Craig Stevens
Carmen Horne
We welcome volunteers from all walks of life! Get involved in enriching people's lives and become a volunteer for the South Perth Learning Centre. Please contact us if you would like to become a volunteer.